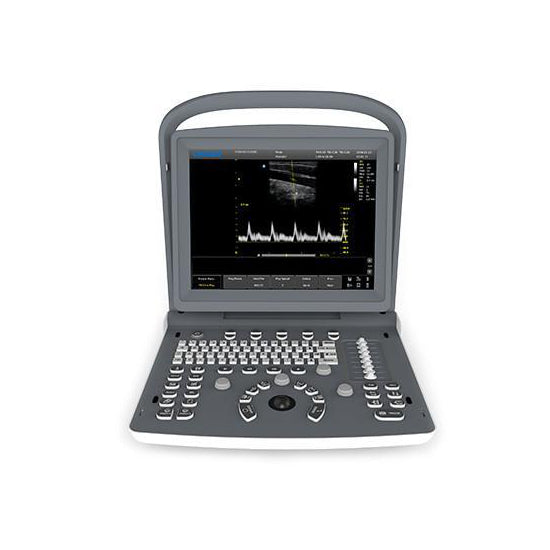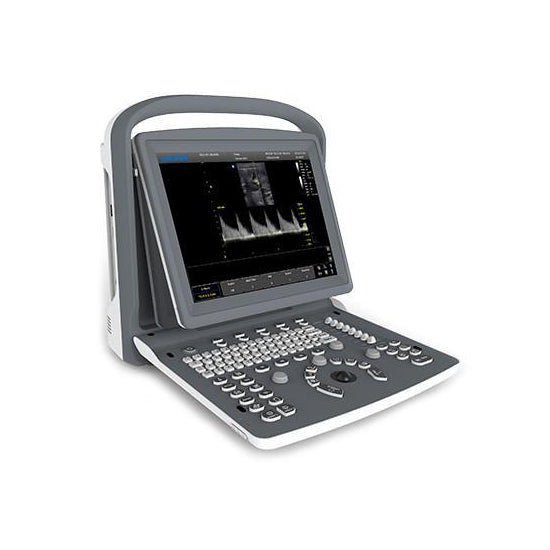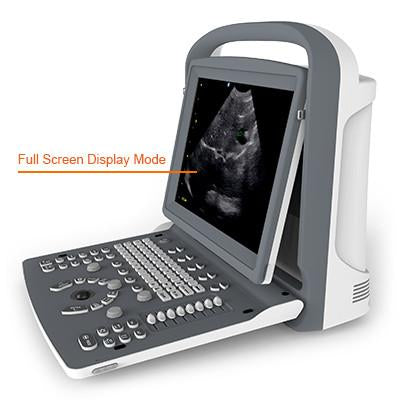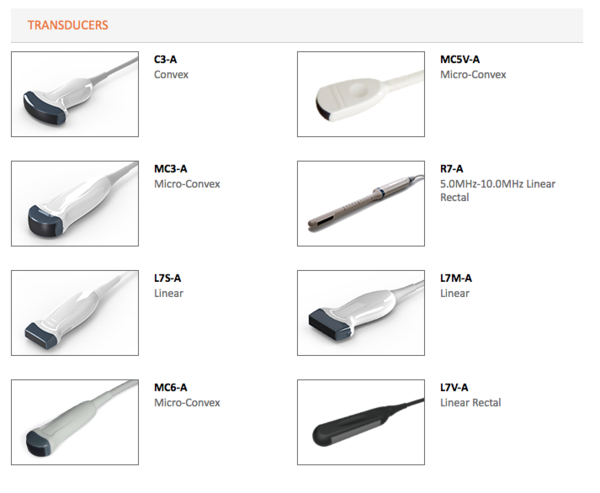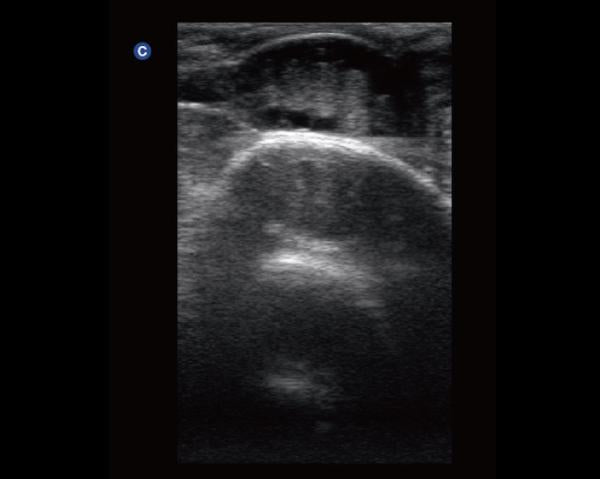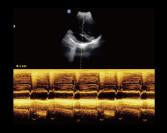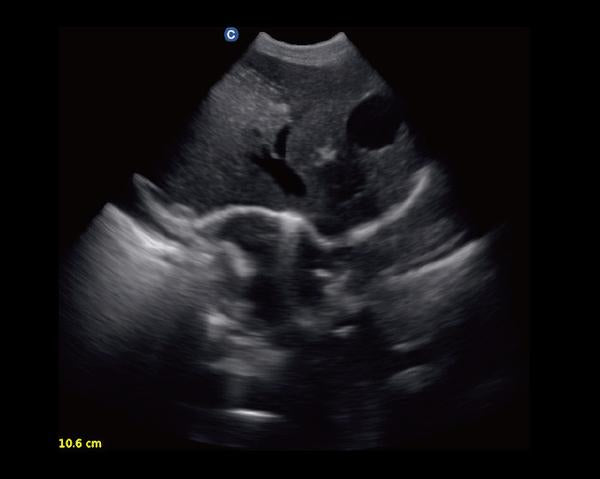 Used ECO2 Vet ultrasound was used for less than 6 months!
Chison ECO 2VET is a versatile B/W portable ultrasound boasting advanced technologies. 
 ECO 2Vet supports PW Function to give more accurate diagnosis capabilities with: blood flow speed measurements, S/D, PI, RI, heart rate calculations (small animal scanning). Excellent PW Resolution and Automatic PW trace measurement will greatly improve your diagnosis confidence.
ECO 2Vet uses the latest advanced technologies such as: Compound Imaging, SRA, Multiple Beam-forming, and Tissue Harmonic Imaging. These improve the image quality, resolution, penetration and frame rate, and ECO is the only system that has all these advanced features on a black and white ultrasound.
ECO 2Vet is lightweight at 14 pounds including battery. The AC adapter is very small and lightweight for travel, three times smaller than most other portable machines.  
ECO 2Vet has a medical grade LED screen to allow a brighter image outdoors, and is energy saving and eco-friendly compared to other models with LCD.
ECO 2Vet feature's one key to full screen image, making the image as a 15" screen, while keeping the machine small and portable. 
ERGONOMICS
Rotatable LED (0-30 degrees) with multiple viewing angles

Ultra Compact and Ultra Light

Portable/Easy to Carry

Keyboard built for Ease of Use

Dedicated Trolley Cart

Streamlined Workflow
ECHO
Advanced Technologies

I-Image (Intelligent Image Optimization)

THI (Tissue Harmonic Imaging)

 

SRA (Speckle Reduction Algorithm)

Compound Imaging

Full digital beam-former

Trapezoid

Automatic PW Trace

Chroma

AIO (automatic image optimization)
ERGONOMIC
The latest platform and more advanced chip-set equals better image quality in a compact design at an affordable price.
Supports PC Printers enabling you to reduce out of pocket costs

8GB memory card

320G Harddisk (optional)

Vehicular Charging (optional)
ECO-FRIENDLY
Less Radiation

Less Power Consumption

Longer usage--LED Screen

Longer Battery Standby Time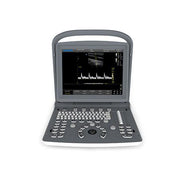 Chison ECO2 VET | USED
Product better than expected
Purchased a 6 months used ultrasound and wasn't expecting much other than it being functional. Surprised when received the ultrasound that it was nicely packaged, in a new looking case with the power supply and probe all neatly packed and the ultrasound itself also looked new without blemish. I wouldn't have been able to tell if it was sold as new. In terms of function, I haven't used it much beyond FAST scans which doesn't require in-depth use of its functionality but it served my purpose.
Chison ECO2 Veterinary Portable Ultrasound & One Probe, Battery, Bag, Warranty
Came quickly, turns on, now to figure it out!
The company is fast and reliable.
want to write a lot, but I will write little and concisely.I have been working as a veterinarian for 15 years. I have never seen a company like keebo. thank you so much.
Good machine, but I needed something more.
I needed an ultrasound for snakes, this machine works great but did not give the detail I needed for my snakes. Sent it back and upgraded. The company was very nice about the exchange.
Great unit
strongly recommend these units to every one, beginers or advanced, we can see, a great variety of pathologies, very easy to export to Radiologist or just your PC.