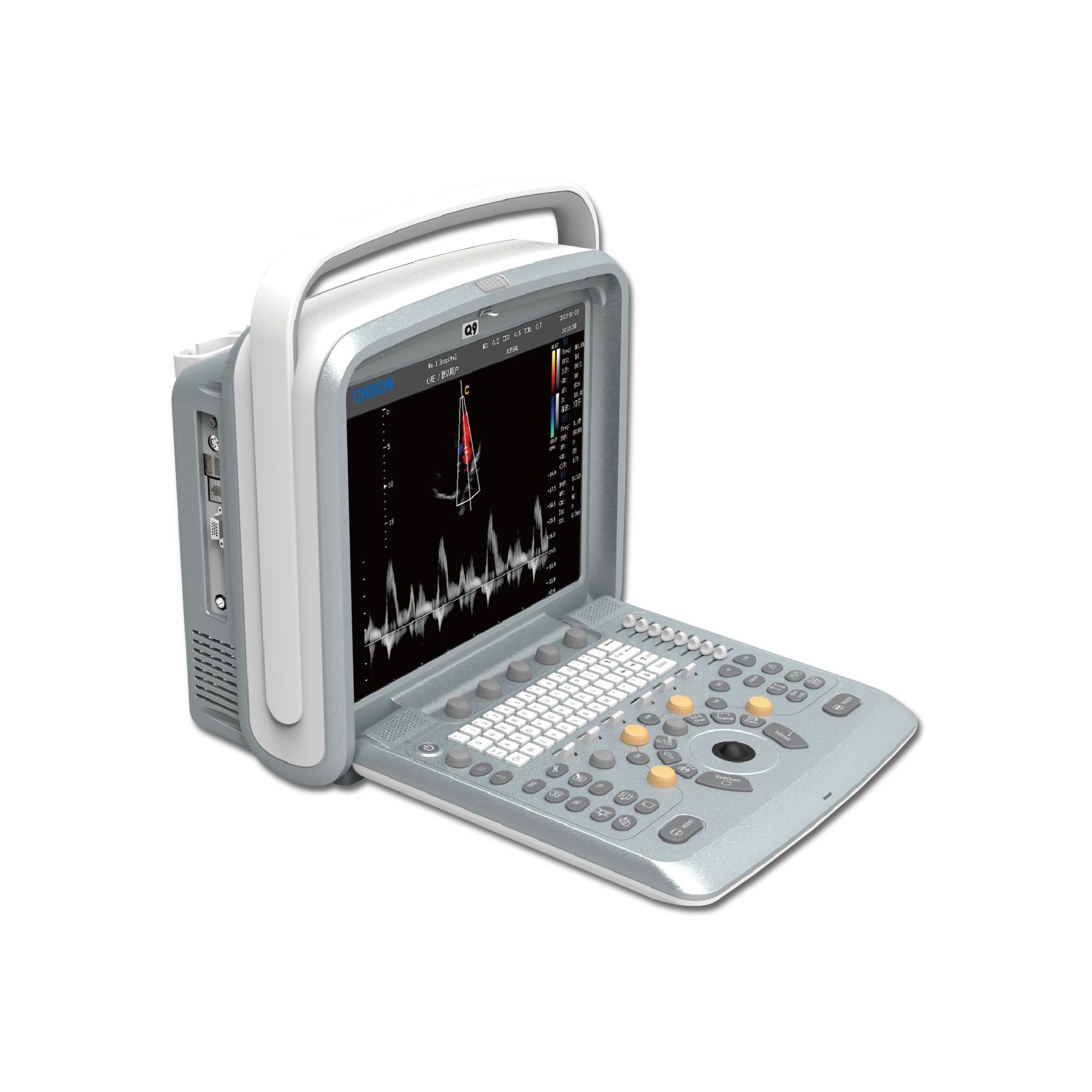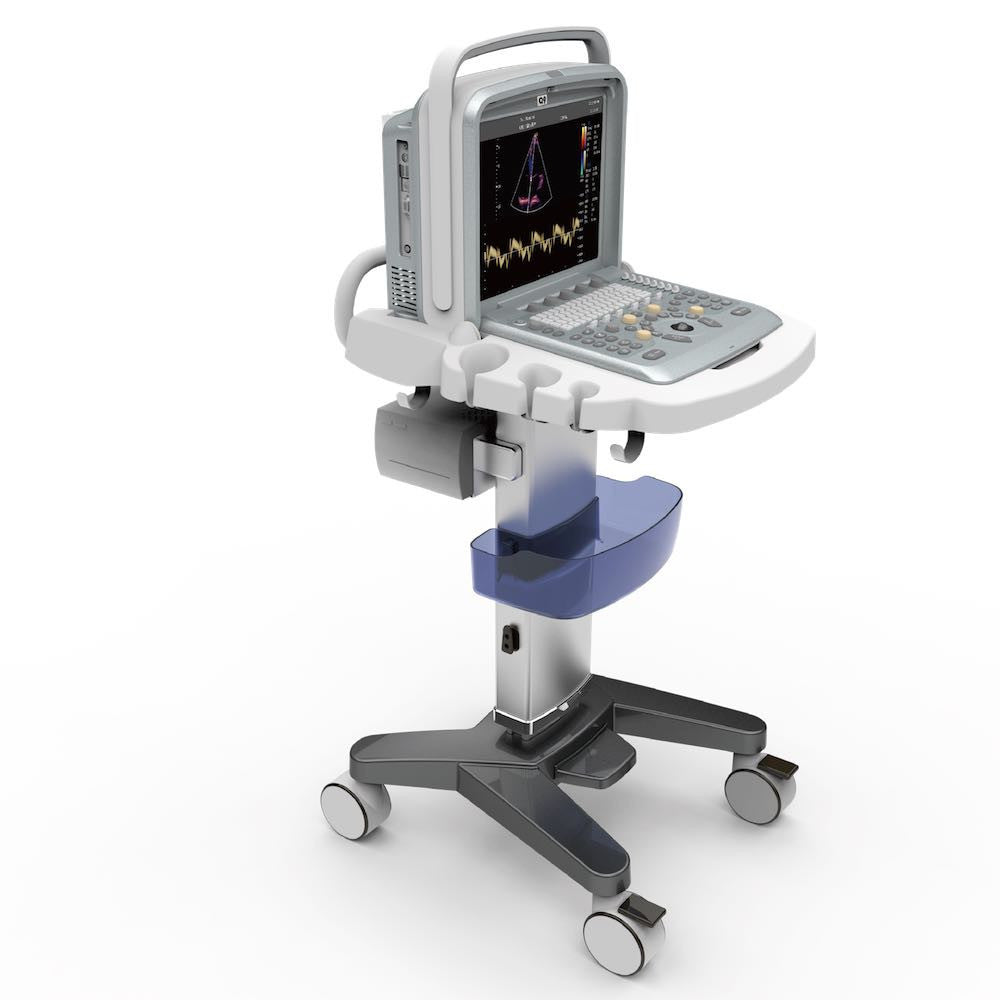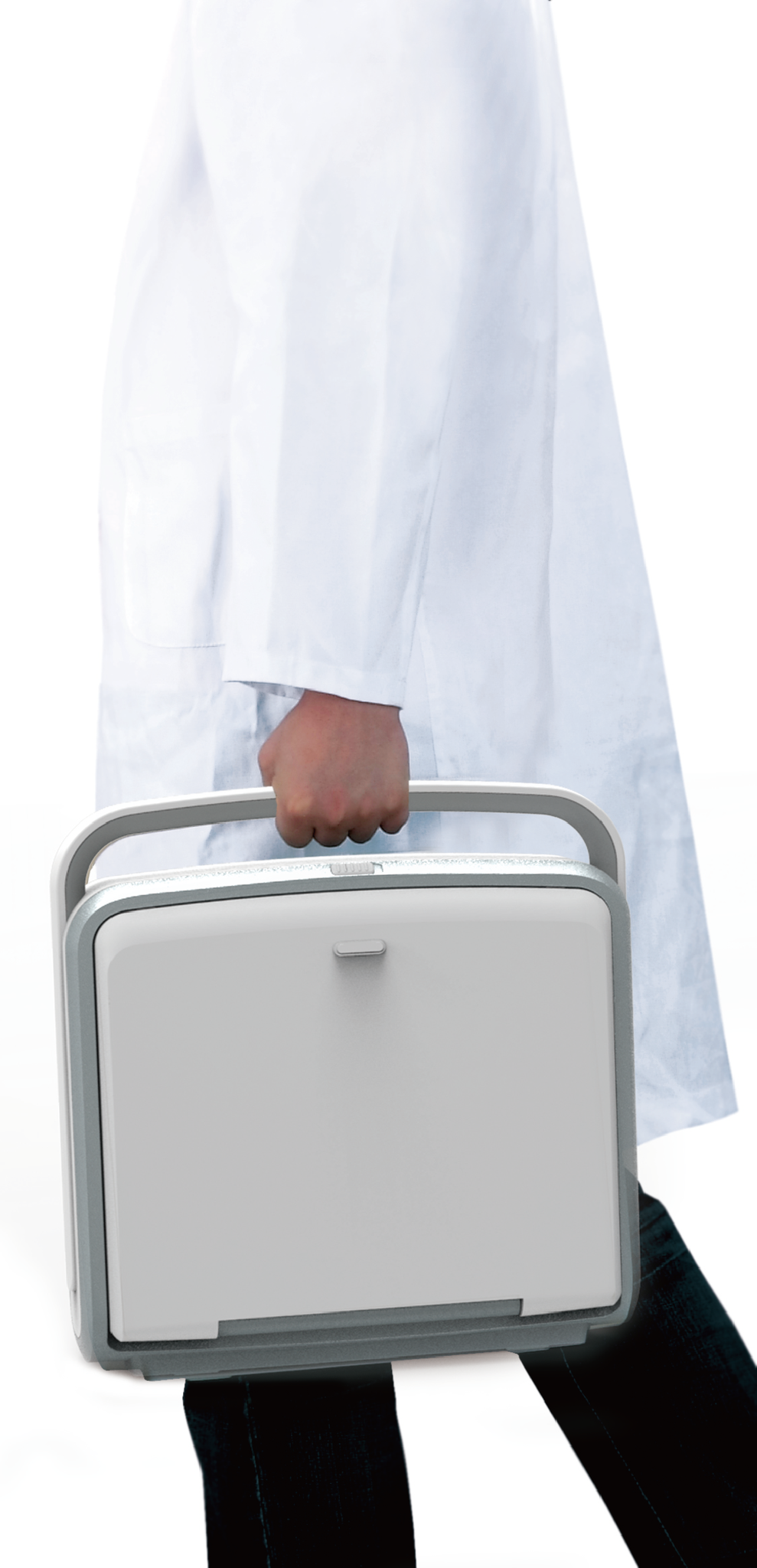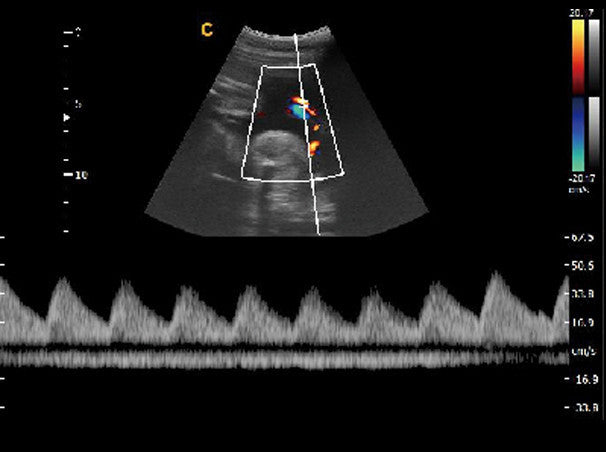 Chison Q9Vet
$ 15,999.00
Regular price
$ 19,999.00
High Image Quality Color Doppler
Q9Vet is the newest color Doppler machine from Chison and is currently one of the best portable color Doppler scanners available. Affordable and masterfully designed, it can be used in all examinations! It provides high-performance that offers stunning image quality on its 15" color LCD screen. It also features user-friendly operation with minimum soft key entry. Excellent diagnostic ultrasound tool for vets.
It offers the same quality as SonoScape S8Vet and the same image quality and performance as the Mindray M-7. The Q9 vet is more affordable than the M-7 Vet, but is slightly heavier. The price difference is also around $10,000. Comparisons between Sonoscape S8Vet, Chison Q9V, and Mindray M-7 Vet can be provided by request. Features of Chison Q9Vet are listed below.
Image Processing Technology
THI on all probes

Speckle Reduction Algorithm(SRA)
Multiple Compound Imaging(MCI)
i-image (optional)
Imaging Modes
B, 2B, 4B, B/M
CFM, B/BC
PW, HPRF, CW
PD, Directional PD
Instant Triplex, Duplex
TrapezoidaI
Panoramic

4D (optional)*

Chroma B/M/PW/CW 
Probes
EIectronic Convex, EIectronic Linear, Electronic Micro-Convex, Electronic Phased Array
Wideband (broadband) Multi-frequency 
Standard Configuration
Main unit
15" LCD
2 probe connectors
Hard disk (320GB)
2 USB ports
KeeboMed Inc. offer high quality veterinary equipment.  We offer them at competitive prices and it is our goal to assist our customers in selecting the perfect product for their needs. Please contact us with any questions that you have regarding our complete line of products. Call today and we can help you get the best deal for your dollar.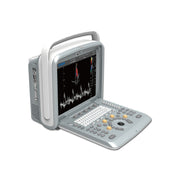 Chison Q9Vet

$ 15,999.00

Regular price

$ 19,999.00
Q9
i live in Canada and bought this one from Stole, nice people.
good machine
i am happy with this machine so much!
4D image is great
i use this machine to do 4D scanning and it performs as good as ge, but i spent much less.