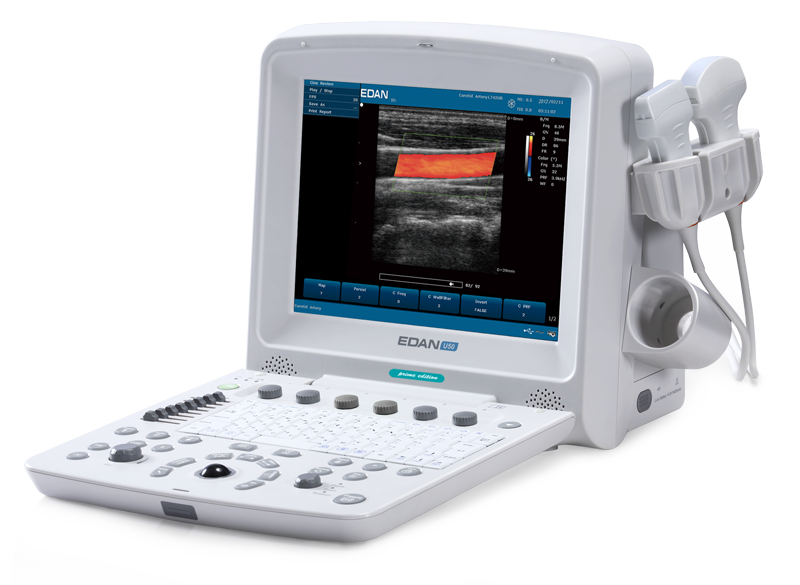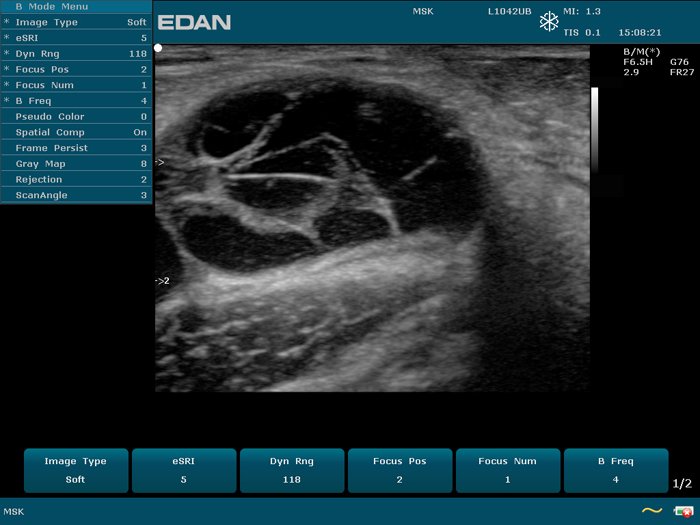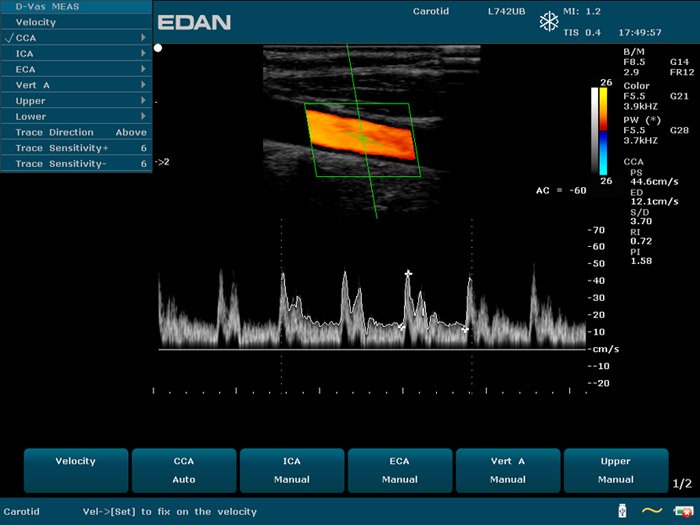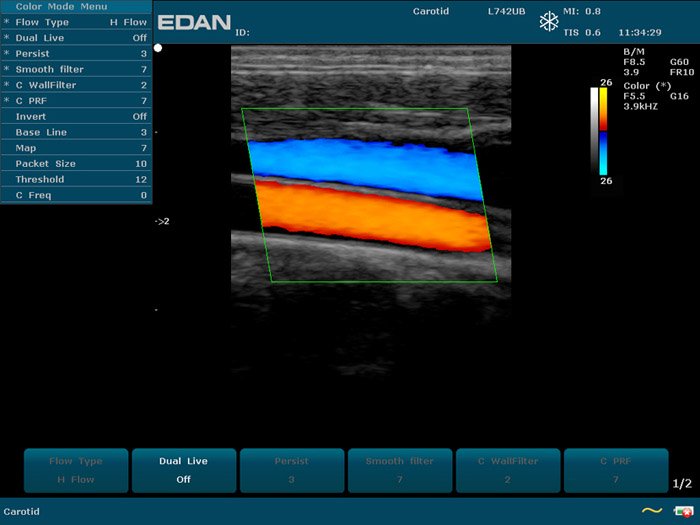 EDAN U50 Vet Prime Edition
EDAN U50 - FDA and CE Certificates 
Advanced 2D and color Doppler imaging technologies you would expect to find only in premium priced systems come standard with the U50 Prime Edition.
U50 gives unparalleled detail and contrast resolution for high frequency MSK imaging. Offers superb penetration to evaluate deep abdominal targets. The array of transducer probes optimized for the U50 Prime Edition Ultrasound ensures you can scan more patients, across more applications with complete diagnostic confidence. 
U50 is highly portable, compact, lightweight, and features a user-centric workflow for ease of use.
Features:
12.1" high resolution LCD display
Lithium battery for remote use, continuous 2 hours work
Gel holder
Back-lit control panel
Large capacity integrated hard dish 504MB
Quick boot up
Imaging Technologies:
Directional Power Doppler Imaging
Pulse Wave Doppler
Continuous Wave Doppler
eSRI Speckle Reduction Imaging
Spatial Compounding Imaging
Multi-Beam Forming Technology
Phase Inversion Harmonic Imaging
Specifications:
Two standard transducer ports
Measurement and calculation software packages
JPG, and BMP Image Export
Peripheral Ports: VGA, Composite Video, USB, S-Video, Footswitch, Network (DICOM 3.0), Remote
Dimensions: 

20" L x 17" W x 16" H

Cine loop 256 frames
Body Marks 130 Types
Auto-detection for transducers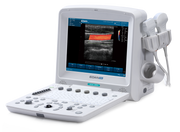 EDAN U50 Vet Prime Edition