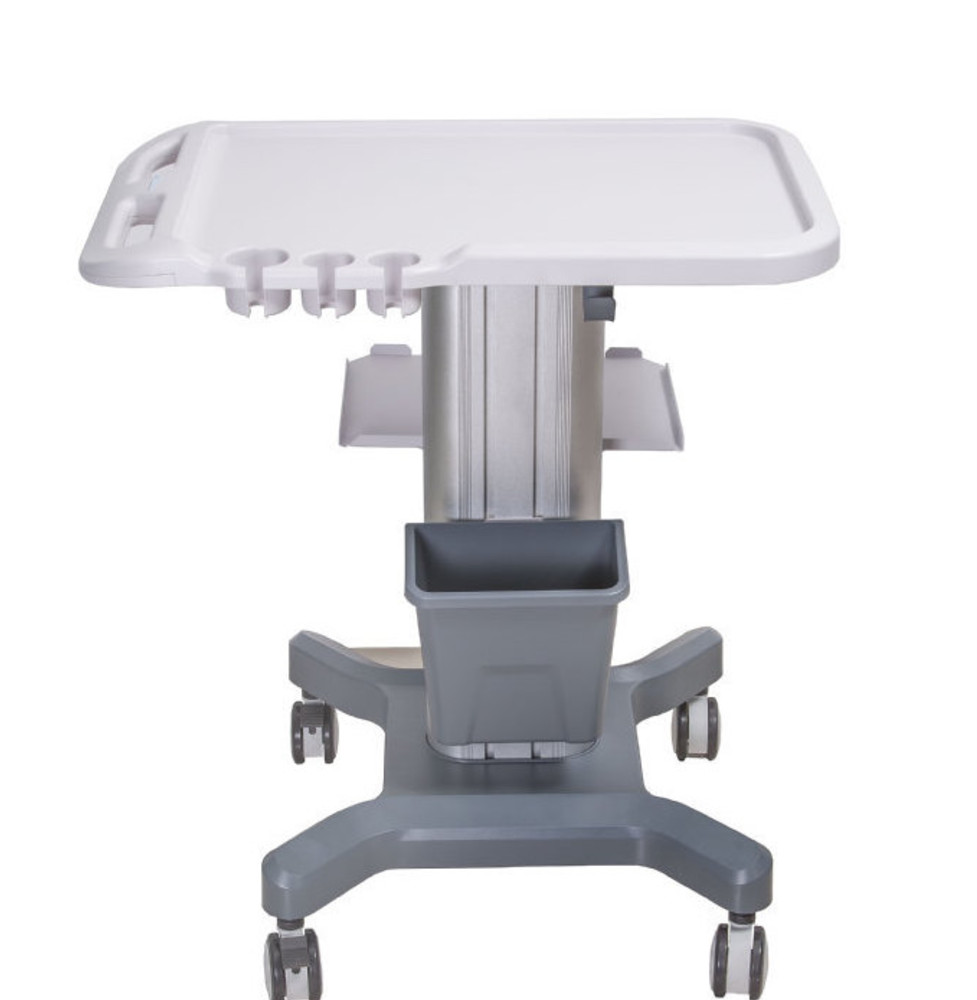 KM-1 Universal Ultrasound Trolley
High Quality--For Use With All Ultrasounds
Made specifically for portable ultrasounds, the KM-1 is a high quality ultrasound trolley that provides easy mobility while making examinations. The extra shelves can be used for printers, gel, manuals, cords etc making the trolley great for storage of essentials.  KM-1 is great for both portable ultrasounds and monitors. 
Features
3 probe holders
Locking wheels
Height: 35"
Top platform: 16"x 26"
Easy to assemble
Universal application for ultrasounds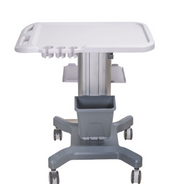 KM-1 Universal Ultrasound Trolley
Very good product
Sturdy, good material, practical design. Assembly instructions are reasonably clear and easy to follow. The trolley was delivered soon after being ordered. No issues.
Excellent Product
I bought it to use my intra-oral scanner and it was a perfect fit. Easy to setup and excellent size.
Great product!!
This portable ultrasound stand works great. Very sturdy, easy to stroll around, and extremely easy to assemble.
Owner
Product was exactly what they described