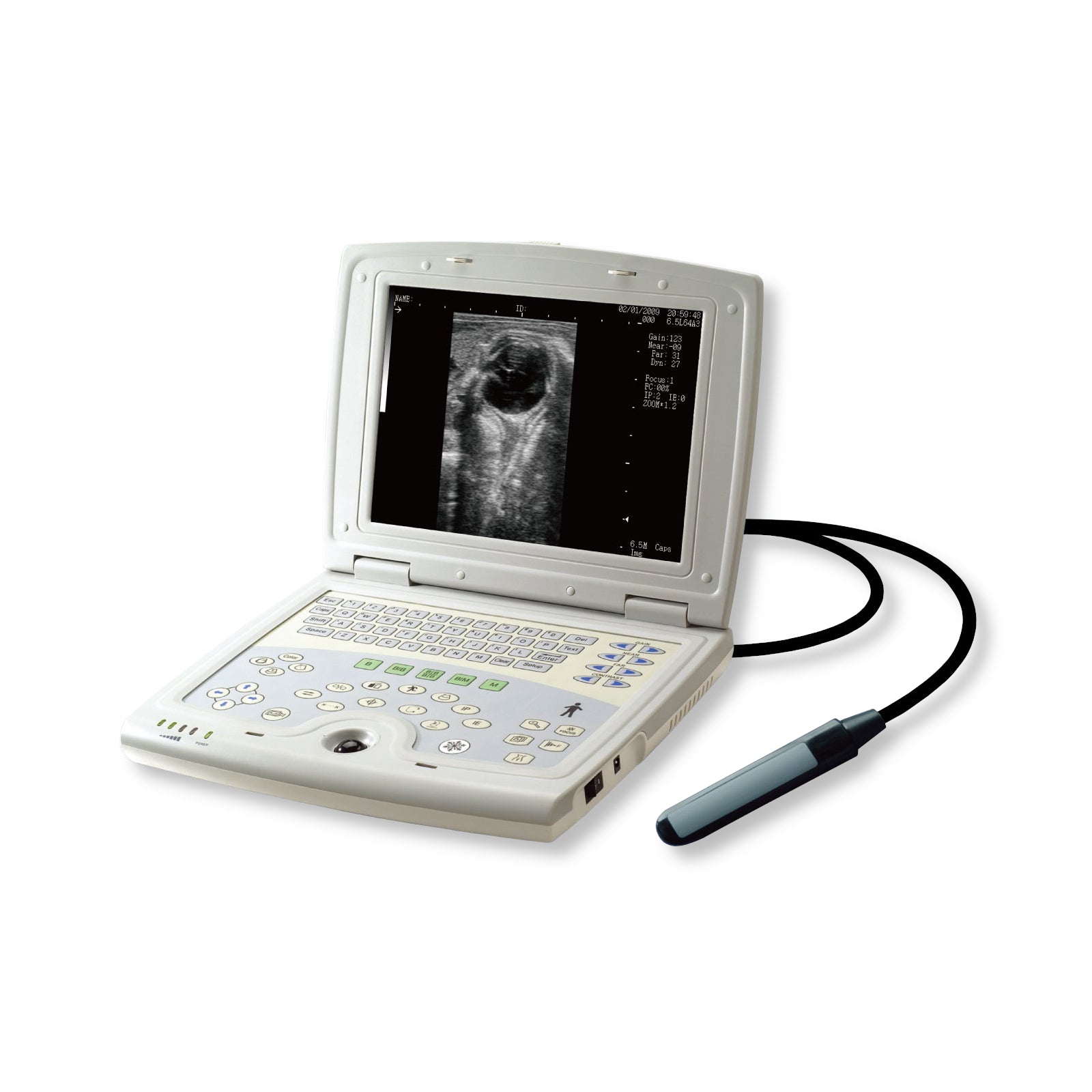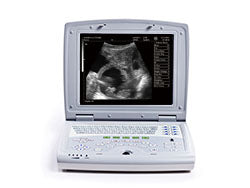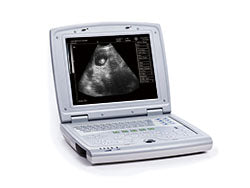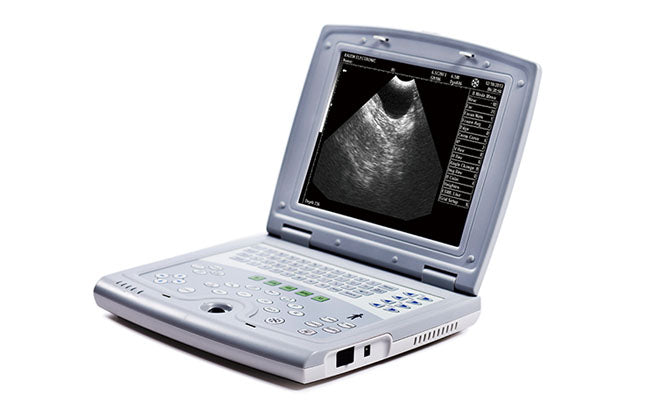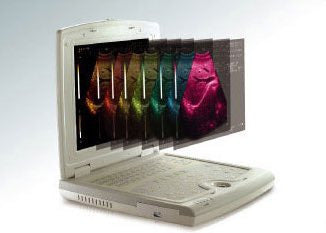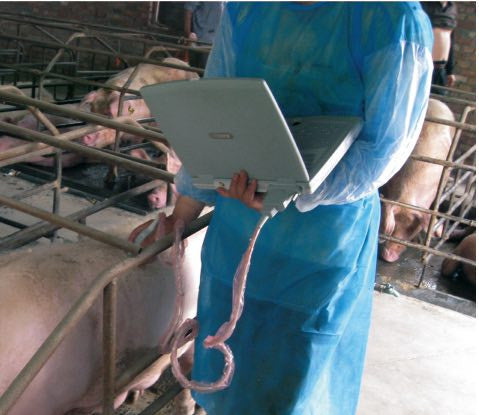 Easy Mobility, Battery Powered
The KX5000V is one of the most reliable and affordable vet laptop ultrasounds available. The use of the KX5000V laptop ultrasound machine will assist in immediate diagnosis and allows doctors to make quick decisions for effective treatment. This system is a great diagnostic tool for vets practicing in rural and remote areas with limited access to advanced medical equipment. Since the KX5000V imaging system does not rely on power sources and are battery powered, more and more vets prefer to use it instead of the bulky full sized ultrasound machines. The KX5000V laptop machines offer easy access to ultrasound imaging anywhere and complete the medical imaging procedure in less time. Because of the mobility these machines offer, they are a great solution as a diagnostic tool for point-of-care sites like emergency rooms.
Features
Laptop style, slim design
Easy to carry, convenient for examining
10.4" High resolution color LED monitor
High brightness, high contrast, wide visual, image clear and exquisite
Menu operation supports 5 customized languages: English, Spanish, Russian, French, Portuguese
OB measurement: EDD and GA for Bovine, equine, ovine, canine, feline, goat, swine, and llama
Automatically calculate backfat and lean percentage of swine
100 frames permanent storage, 256 frames cine loop
8 pseudo colors (including B/W)
Light touch keyboard, trackball and encoder
High speed USB port supports high-capacity USB disk, and color laser printers
Dual-mode TV output: PAL/NTSC, connecting to thermal printer and ultrasonic working station
AC and DC power supply
Two high-capacity lithium batteries, works for more than 200 minutes

6.5MHz linear rectal probe (other choices available)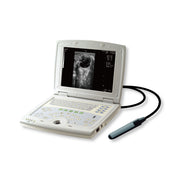 KX5000V
So Far So Good
We love this ultrasound. Our doctors are still learning how to use it. Wish it came with training.
kx 5000 review
I did not liked the connection from the probe to the machine. The image of the uterus was not clear. I retuned and bought a Sonoscape and i relaly like it.
5 star
It works great to verify pregnancy on my boer does.