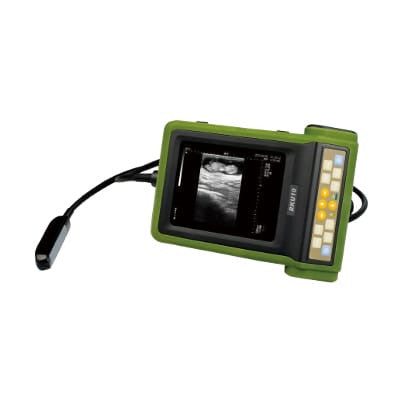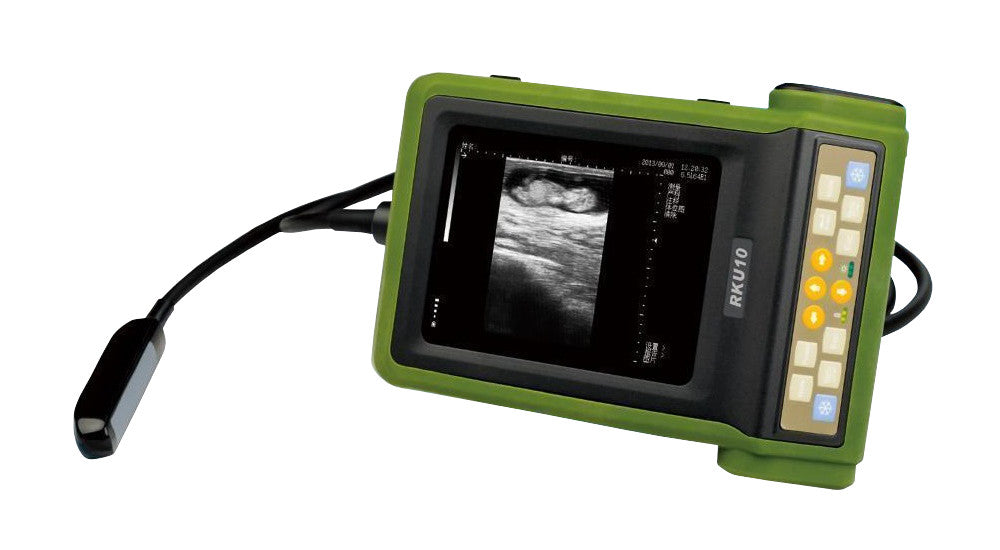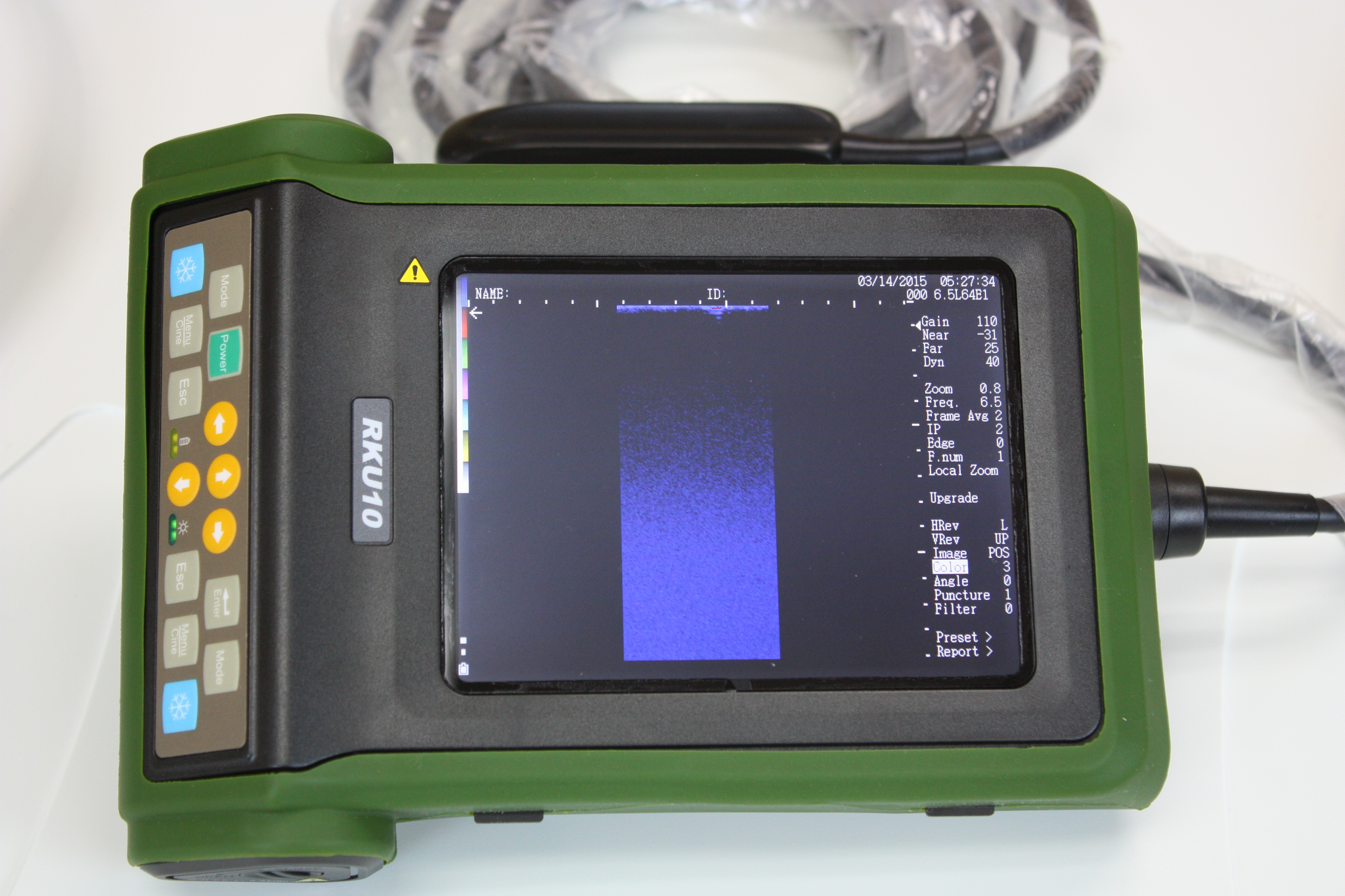 Used but in excellent cosmetic and working condition. Has existing manufacturer warranty, call us for details.
RKU-10V Mobile Handheld Vet Scanner
Excellent for Outdoor Use
RKU-10 Veterinary ultrasound is excellent for outdoor use with strong sunlight. Excellent choice for farmers, breeders, and vets. Being smart and light, it offers 2 types of filter functions, 7 types of compress curves, 100 frame image permanent storage, and 256 frames cine loop. It provides automatically the calculations of the back fat and lean percentage of swine. Weights only 1.1kg. Provides multiple using methods where you can hold it with your hand or hang it on your chest, back, waist, etc.  Extremely easy to use and convenient to take anywhere.  
Features
Net weight is only 1.1kg
High-capacity lithium battery (works more than 6 hours)
Offers left/right hand alternative use - creating a comfortable working environment
Provides multiple using methods (hand-held, chest hanging, back hanging, waist hanging, etc)
Convenient for outdoor use, meets different needs
Splash-proof, dust-proof
Offers a 6.5MHz linear rectal probe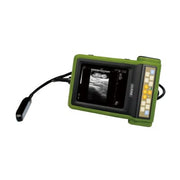 RKU-10V Used
Excellent durable ultrasound!!
I couldn't be more pleased with this product. Excellent image quality and detail. Highly recommend!!
Great images
Overall, I love this machine. The image quality and portability are perfect for my purposes (Pregnancy and basic diagnostic scanning on sheep, goats, and pigs).
My only complaint is the battery charging routine- I wish there was an indicator for how much battery life is remaining (maybe there is and I just haven't found it). I wish I didn't need a coin to remove the battery. And I wish the charger wasn't 3 separate components. A car charger would be great too.
4 star
el producto llego correctamente,,, tuve un inconveniente que me lo han solucionado hasta el dia de hoy.
Great.
My third transaction with Keebovet and as usual everything was great.