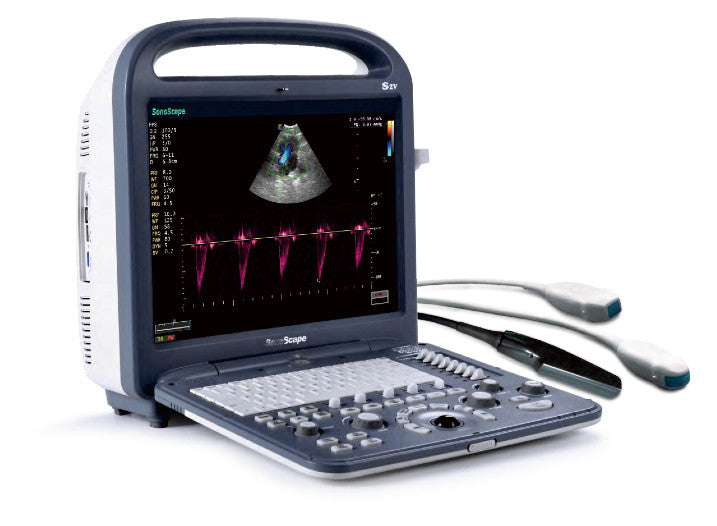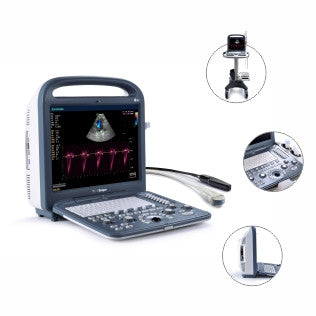 Performance Beyond Expectations
KeeboMed, Inc. sells this model to the vet market internationally only. KeeboMed, Inc. does not sell SonoScape S2V to the US vet market.
The SonoScape S2V portable color system, with practical design and stable performance, will go beyond your expectations but not your budget. The SonoScape S2V is designed to be cost-efficient and cater to doctors needs, providing coverage in all fields of veterinary ultrasound diagnostics. Based on a brand-new software platform, integrated with wide range of dedicated veterinary probes, and supported by superior imaging technologies typically available in high-end cart-based systems, the S2V has the best package of functions in its class. Included are two probes, micro convex and linear array. However the probes can be exchanged according to your needs. The S2V is a portable hand carried unit, making it available anytime and anywhere.
Features
15 inch anti-glare LCD display
Large clinical imaging area
Two universal probe sockets
Two probes: micro-convex and linear array (Can be exchanged according to your needs)
Abundant peripherals for efficient data management
Intuitive anti-dust and anti-splash operation panel with standard PC keyboard
Battery powered in support of continuous scanning for more than one hour
Tissue Harmonic Imaging
Micro-scan Speckle Reduction
Spatial Compound Imaging
Panoramic Imaging
Trapezoidal Imaging
Anatomic M Mode
DPI Mode
Pulse Wave Doppler
Continuous Wave Doppler 
Professional Veterinary Software Package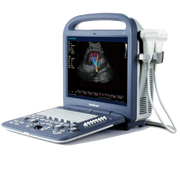 SonoScape S2V Ultrasound