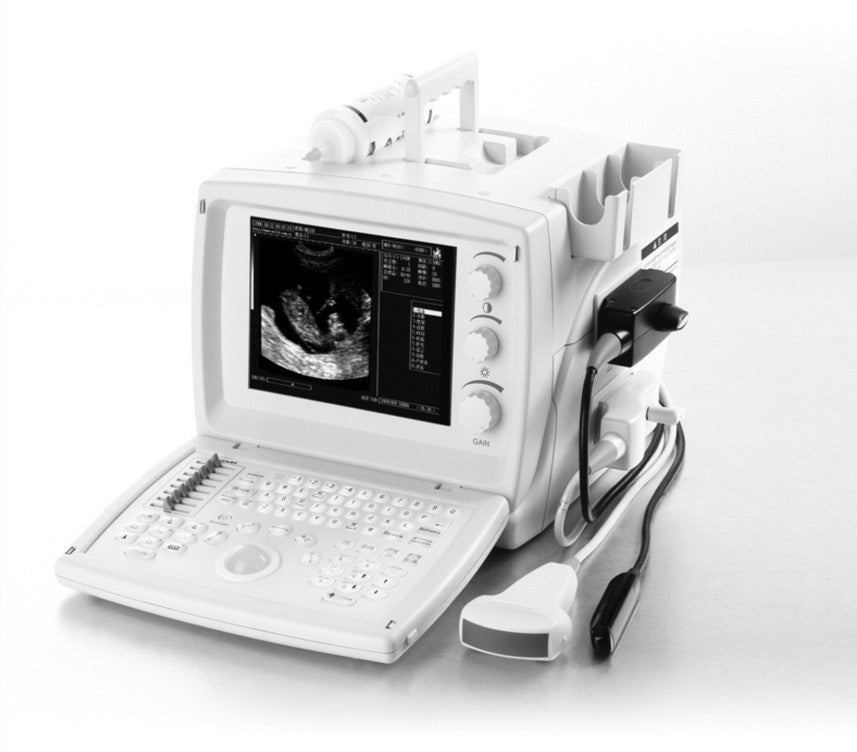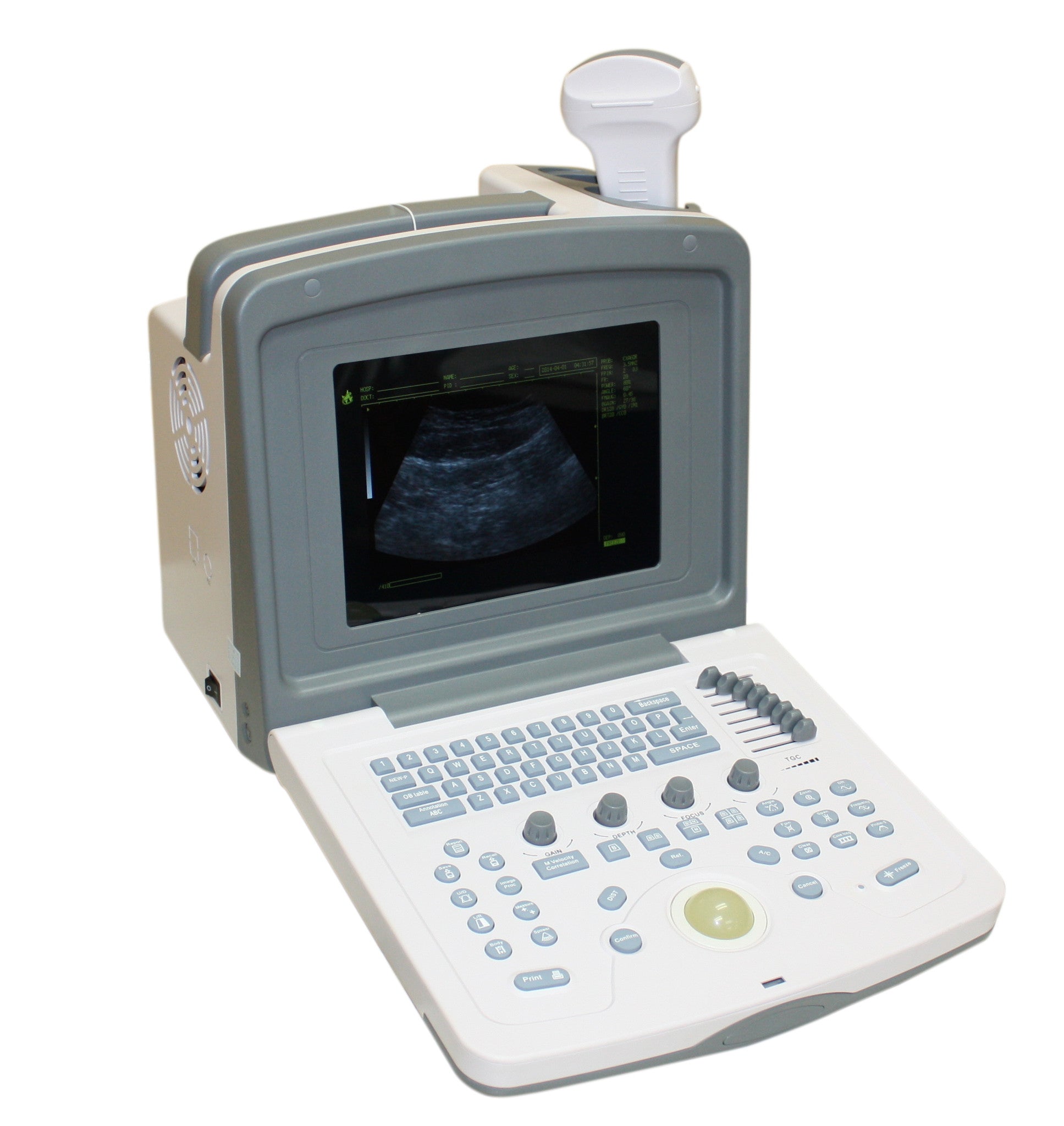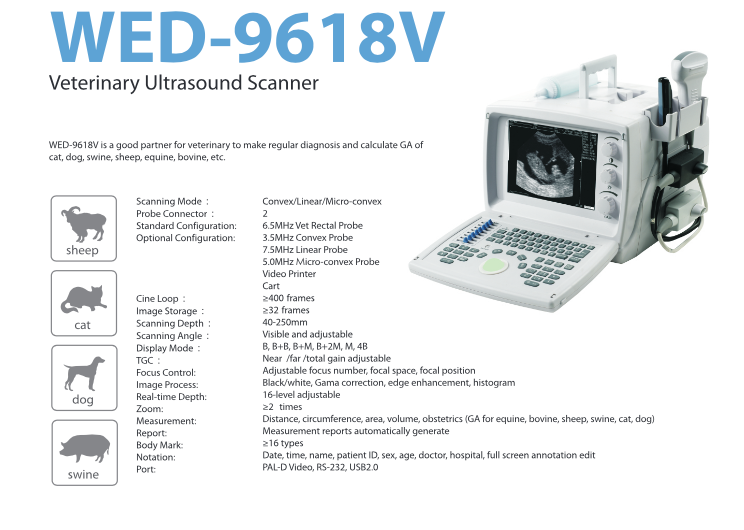 Used WED-9618V Ultrasound
Demo Model--Used Only For One Hour. 
The WED-9618V is one of the best selling portable veterinarian ultrasounds and has sold for many years in more than 130 countries all over the world. WED-9618V has gone down in history for its quality and reliability as a veterinary ultrasound. WED-9618V is ideal for use with large animals. The rectal probe is 5.5/6.5/7.5 MHz. It also has CE and TUW certification. Comes standard with two probe connectors. Some veterinarians take a long time to learn vet echo sonography, but with WED-9618 lengthy training is not needed. If you don't know how a particular machine works, it would be nearly impossible for you to perform an accurate examination on pets, affecting your quality of service. For this reason, WED-9618V is a good choice.
Features:
WED-9618V is completely digital ultrasound device
WED 9618V is very easy to use - no need for extensive training
Excellent image quality, high resolution and definition
10" SVGA screen size
2 probe connectors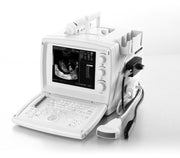 Used WED-9618V Ultrasound